Club Ando-Diving in Martinique
Ideally located on the beach of La CHERRY, a small fisherman's beach at the entrance to the Diamond city. The boat, a semi-rigid 7.50 equipped with a cover and a powerful motor takes you to the Diamond rock in 10 minutes.
With our partner AQUA LUNG the equipment is recently and disinfected after each use.
Diving services
The diving baptism is the first immersion under water duration approximately 30mn up to 6m of depth as stipulated by the legislation.
For children from 8 years old. All our dive baptisms are
Pass at the foot of the diamond rock.
Exploration for divers from the N0 to the Diamond Rock and, for the confirmed levels we offer you different sites in the Diamond Bay. You can also deepen your level training
1 to Level 3 FFESSM. Possible to do 2 dives per day depending on
The appt morning 9am and afternoon 1.30 pm.
Rates Diving Andlo Diamond
| | |
| --- | --- |
| Diving baptism | 60 € |
| The exploration | 50 € |
| The three dives | 135 € |
| Discovery Package (baptism + 2 explorations) | 145 € |
| 6 Dives | 265 € |
| 10 Dives (family) | 390 € |
| 15 Dives (family) | 560 € |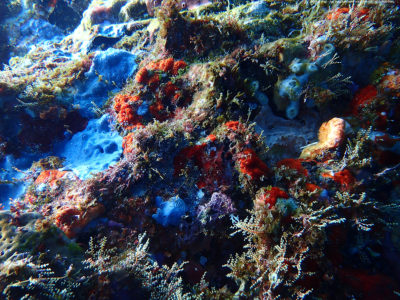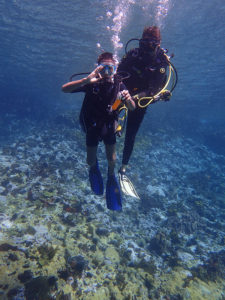 FFESSM Training (full pack)
| | |
| --- | --- |
| Level 1 (5 dives + theory and logbook) | 350 € |
| Level 2/3 (by technical diving + theory) | 60 € |
| Certification and licenses FFESSM/CMAS | 80 € |